A Big Thank You for Launch Pad Contributors!
July 10th, 2013
This is the first year we have not had a federal grant to fully fund Launch Pad. Given a lot of interest and encouragement, we decided to continue to offer the workshop, but needed to find alternative funding. We cut some expensive items from the budget (e.g. travel stipends) and advertised the workshop with $500 tuition, that was frankly a little low given some changes in University policy this year regarding dorms and meals. Thanks primarily to Christian Ready, we were ably to raise more than $3500 from sponsors and individual donors, and drop the tuition to $300 (and perhaps lower when we make the final accounting).
We're putting our sponsors up at the Launchpad website, but I wanted to note them here, too. Some of them are very enthusiastic alumni who wanted to support us and give other writers the opportunity to experience what they had. Many of our alumni donated books to offer as donation incentives. It really made me feel good about the Launchpad. I put a lot of effort into the program every year, and it's responses like this that energize me to continue.
So, thanks again!
Sponsors
In previous years, our workshop was funded through grants from NASA and later the National Science Foundation (NSF). Due to federal budget cutbacks, we turned to the public for financial support. Thank you to the following individuals and organizations who supported us this year!
Uwingu
Uwingu (which means "sky" in Swahili, and is pronounced "oo-wing-oo") is an organization led by a team of leading astronomers, planetary scientists, former space program executives, and educators. They employ novel techniques, such as exoplanet naming and adoption, to raise funds for qualified activities.
Vonda N. McIntyre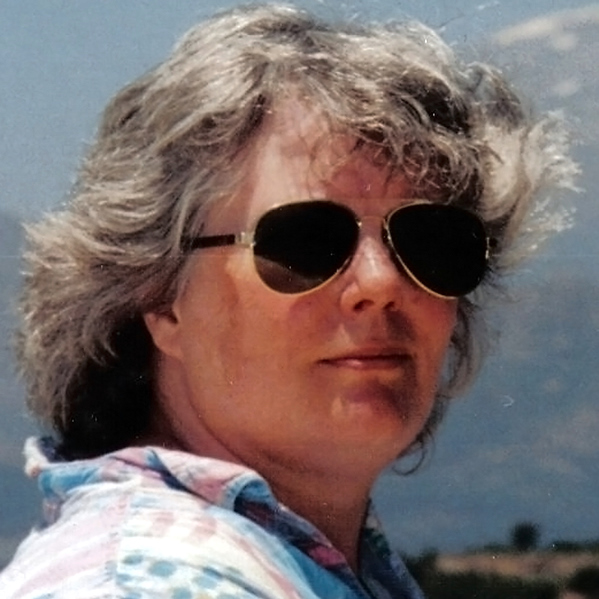 Vonda N. McIntyre is the author of the Hugo and Nebula-award winning novel Dreamsnake and the Nebula winning The Moon and the Sun. McIntyre wrote the Starfarers as well as its three sequels, later referring to it as "my Best SF TV Series Never Made", and came up with Hikaru as the first name of the Star Trek character Mr. Sulu.
David Brin
David Brin is a scientist, best-selling author and tech-futurist. His novels include Earth, The Postman (filmed in 1997), and Hugo Award winners Startide Rising and The Uplift War. A leading commentator and speaker on modern trends, his nonfiction book The Transparent Society won the Freedom of Speech Award of the American Library Association. Brin's newest novel EXISTENCE explores the ultimate question: billions of planets are ripe for life. So where is Everybody?
Ellen Datlow
Ellen Datlow was the fiction editor at Omni magazine. She co-edited the Year's Best Fantasy and Horror series, and now edits The Best Horror of the Year published by Night Shade Books. Among her many awards are the Hugo for Best Professional Editor in 2002 and 2005, and for Best Short Form Editor in 2009 and 2010. She co-hosts the Fantastic Fiction reading series at the KGB Bar in NYC. In 2013, Queen Victoria's Book of Spells, an anthology edited by Datlow and Terry Windling, will be published by Tor Books.
Jody Lynn Nye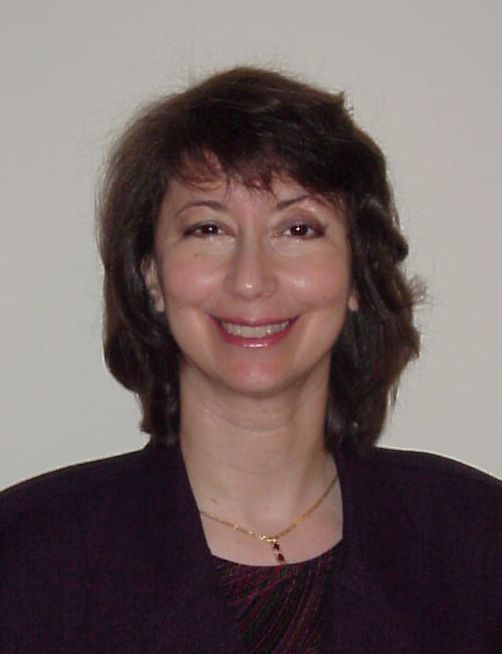 Jody Lynn Nye is the author/co-author of over forty published novels and over one hundred short stories, specializing in science fiction, fantasy action novels, and humor. Her humorous series include The Magic Touch and Mythology 101. Her military science fiction include Strong Arm Tactics and View from the Imperium. Jody began collaborating with Robert Lynn Asprin on the MythAdventures series in 2003. Ater Asprin's death in 2008 she continued MythAdventures and is now writing sequels to his contemporary fantasy series, Dragons. She currently teaches the annual Science Fiction Writing Workshop at Dragon*Con.
Richard Ramsey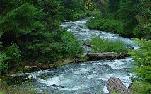 Richard Ramsey is a writer living in the Pacific Northwest. He is a regular story contributor to the award winning WORDOS Writer's Workshop, a clarion based critique group consisting of mainly Science Fiction and Fantasy writers. He is the first place winner in the Ghost and Ghouls category of the 2003 Planetree Publishing Limited writing competition for Dead Man Stout, and second place for his story Thoughts Out of Time which appeared in MOTA 4 Integrity by TripleTree Publishing. He is currently at work on his first novel, Tears of the Shaman.
Ali Ries
Ali Ries (DBA Casperium) is a digital artist specializing in space and astronomical art. Her work has been featured in Star Trek: Stellar Cartography (cover), the film Star Trek: Renegades, Discovery Networks series Through the Wormhole and Curiosity, and Universal Television/Studios BSG: Blood and Chrome. She is currently working on the digital effects for the upcoming movie Space Command, and the web series Nobility.
Deborah J. Ross
Deborah J. Ross began publishing professionally in 1982 as Deborah Wheeler with Jaydium and Northlight, and short stories in Asimov's, F & SF, Realms Of Fantasy, Star Wars: Tales From Jabba's Palace, and most of the Sword & Sorceress anthologies. Under her birth name, Ross, she continues the Darkover series created by the late Marion Zimmer Bradley. Her original novels include the epic fantasy trilogy, The Seven-Petaled Shield. Two of her stories, Mother Africa and The Price of Silence earned Honorable Mention in The Year's Best SF.
Lori Ann White
Lori is a science writer for the SLAC National Accelerator Laboratory at Stanford University. As a self-proclaimed science geek, an opportunity to use her degree in English to communicate the work at SLAC to the public is her dream job. She writes for SLAC Today, a daily newsletter. Her favorite work at SLAC is profiling the scientists who work there. "People have great tales, and you can display a sense of humor in the stories about them. It's a great combination of human interest and science!"
Special Thanks
A huge thank-you to everyone who contributed to our Rocket Hub campaign to make this year's event possible:
Kari A Ramadorai
Jeffrey A. Carver
Glenn Dallas
Kate Nepveu
Michael Brotherton
Mary Robinette Kowal
John Murphy
Marc Laidlaw
Shannon Leight
Mary Turzillo
Ellise Heiskell
Nivair H. Gabriel
Robin Christian
Cecilia Ready
David D. Levine
Diane Turnshek
Eric James Stone
John Appel
Linda Nagata
Matthew Kressel
Mike Poole
Rina Weisman
Robert J. Trembley
Rudi Dornemann
Samantha Henderson
Sandra McDonald
Tanya Hale-Nurmi
Warren Marts
Christian Ready
Christopher Cornell
Katharine Mason
E.D. Trimm
Ella
Jamie Grove
Mike Blevins
Paul Witcover
Todd Vandemark
Jana Christine Remy
Chia Evers
C0r1n Sän Inman
You can follow any responses to this entry through the RSS 2.0 feed. You can skip to the end and leave a response. Pinging is currently not allowed.